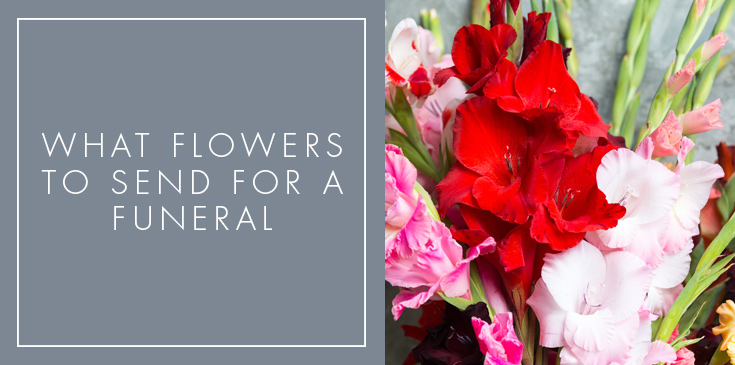 Flowers are special during all occasions of life, but can be especially poignant and meaningful when a loved one passes away. Funeral flowers and sympathy arrangements are a beautiful way to commemorate a special life and an even more special person. The team at Casas Adobes Flower Shop is very sorry to hear of your loss, and we are here to assist in any way we can during this difficult time.
Which Flowers to Send? The gladioli bloom is a traditional choice among funeral flowers. The name is derived from the legacy of the Roman gladiator, most likely because of the flower's elongated stem which resembles a sword. Gladioli have come to signify loyalty, the strength of character and moral integrity, and are considered especially meaningful for memorial services.
The immediate family is considered to be responsible for the selection of any funeral flowers for the service, such as casket sprays, arrangements for the urn, or flowers for the church. For friends, coworkers, and extended family, it is considered appropriate that standing sprays, easels, or crosses are sent to the funeral home (but never to the private residence).
If you wish to send flowers to the family home, a vase of flowers, green plant, or condolence gift would be appreciated. You may wish to send gladioli, or make a selection based on a more personal connection, such as reflecting the deceased's favorite flower, favorite color, or favorite pastime. 
Caas Adobes Flower Shop is proud to deliver to all of the Tucson and Oro Valley area funeral homes, including Vistoso Memorial Chapel and East Lawn Mortuary. We understand that this is an emotional time, and we will take care of making sure that your flowers arrive as expected and will honor your loved one beautifully.